Fremantle Travel & Transport - Getting to Fremantle

Getting to Fremantle, WA
Fremantle is the port city of Perth, the capital of Western Australia. "Freo" as it is called by the locals, is located at the mouth of the Swan River where it joins the Indian Ocean off the west coast of Western Australia.
Fremantle is easy to get to via train or car from Perth or drive directly from the International and Domestic terminals of Perth International Airport. Yes, Perth Airport has International & Domestic Airline Terminals.
Information about the terminals can be found on the Perth Airport website:

If you are unsure of which terminal you may be departing from, please contact the airline. The free terminal transfer bus service operates between T1 and T2 and T3/T4 every 20 minutes. Find what you need on the Perth Airport Website!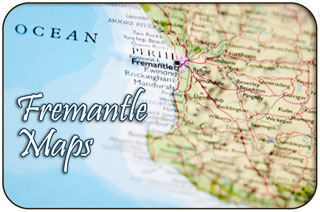 View a selection of Fremantle MAPS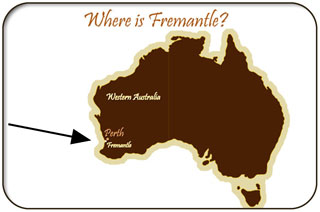 Visit the Fremantle Australia Map to get your bearings or try Fremantle Geography for information on geology and climate.
---
Perth Airport Transfers to Fremantle:
Affordable luxury airport transfers and more. 
 Travel in comfort – arrive in style!
Perth Platinum Tours & Transfers offers you a safe, punctual, courteous and reliable chauffeur transfer service to the airport, special occasions, sporting events and weddings. Whether you are a corporate traveler requiring airport transfers, or a private client looking for a luxurious means of transport, you can be assured of a reliable and punctual service with any of our Perth Platinum Tours & Transfers' chauffeurs. Our luxury Mercedes Benz vehicles are spacious and well presented, allowing you to spread out and catch up on work, or relax and arrive refreshed for your meeting or conference. Our vehicles accommodate up to seven passengers, with or without luggage. Enjoy the luxury of being met in the arrivals hall, your luggage being taken care of, and being chauffeur driven to your destination. The perfect start or end to your journey.
Perth Premier Transfers
Airport Transfers Perth
Enjoy our 24 hour, 7 days a week luxury chauffeur driven car service from Perth airport to Fremantle. Arrive in style! Whether you are in Fremantle on business or pleasure let us drive you in comfort. Our reliable and prompt service, established over 13 years, provides you with Airport transfers from Perth Airport to Fremantle. Our private non-shared airport shuttle services are offered in chauffeur driven luxury sedans and SUV's with state-of-the-art features including plush interior and tinted windows for added privacy. All our cars are regularly serviced and maintained to the highest industry standards to ensure your safe and comfortable journey and all our chauffeurs are professionally trained and licensed. We accept cash, CabCharge and all major credit cards for your convenience. We pride ourselves on offering you a smooth, easy and hassle free experience and we look forward to having you on board with us.
Link Airport Perth
---
---
Driving to Fremantle from the Perth Airport(s):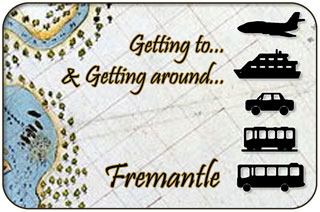 Fremantle is easy to get to by car from the PERTH AIRPORT. If you are flying, you will arrive at Perth Airport. Once you have hired a car, organised a chauffeur or transfer service, you'll make your way due west, to Fremantle!
From the Airport it is an easy 40 minute drive past the City along the South side of the river to the seaside port of Fremantle. Use the Route Map from Perth International Airport to Fremantle above to find the easiest route to Freo. We recommend Prestige Airport Transfer Service for first-class transfers from Perth Airports to Fremantle and Perth City...
Fremantle Car Hire
When based in Fremantle it is great to have a car to travel to surrounding destinations and make the most of the sights of the region. There are a range of different car hire options available in Fremantle and at the Perth Airport. Choose from our favourites, they will provide you with first class friendly service and good value vehicles for your stay in Western Australia. Follow the map above and you'll be in Fremantle in no time.
Professional, Friendly and Personalised Service
A large and varied range of reliable mid to late model cars which are all quality workshop tested vehicles. All cars are air-conditioned, have 24 hour road side assistance, full comprehensive insurance and 100km per day included in all rates. Additional features can include GPS, Excess kilometres, Additional Driver and Metro & Country use. Please feel free to call us, or drop in, to discuss your vehicle hiring in further detail. Short or long term hire is available. The friendly face of Fremantle Car Hire! Recognising the need in Fremantle for a competitively priced, reliable hire car service, Doug Boardman, who started Fremantle World of Cars in 1998 branched out and Fremantle Car Hire commenced operation in July 2004. Kathy Cockeram became a partner and together they offer a very professional, friendly and personalised service.
Fremantle World of Cars
Backpacker Car Rentals specialises in the quality, budget end of the market, with rates are as low as $20 per day!
We offer small, reliable metro cars for hire to cost conscious holidaymakers, backpackers, FIFO workers and local residents. Our goal is to make your car hire as easy as possible. Whether you're booking online, by phone, or dropping into our Fremantle premises we offer the same friendly service and fast, simple booking process! Although our vehicles are older models, typically the Australian average age of 10 years, they are well maintained by qualified experienced mechanics. We are confident your rental experience will be absolutely wonderful and that you'll be pleased to recommend us to your family and friends!
Backpacker Car Rentals
Getting to Fremantle Australia by Train:
Fremantle by Train / Light Rail
There is NO train between the Airport terminals and Fremantle. Fremantle is the end of the rail line headed south from Perth Train Station in the City of Perth.
It is a delightful 30 minute ride through the southern suburbs of Perth and along the coastline to Fremantle Train Station. The Fremantle Bus and the Train Stations are conveniently located side by side at the end of Fremantle High Street. Fremantle Train Route Map.

See also
Getting Around Fremantle
Getting to and from Fremantle by Luxury Cruise: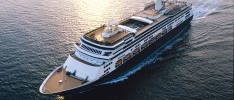 Fremantle is a welcome destination for many Cruise Ships. It is a Starting Port for over 35 Local, National and International Cruises, and a Preferred Stop and End Port for many more exquisite cruises from all around the world.
To find a great selection of Freo Cruises visit Dreamlines and search for Fremantle to see all the great holiday experiences you can enjoy!
Who flies to Perth, Australia from Overseas?
These are the major airlines that fly to Perth: