Fremantle Festivals ~ Fun-filled Freo!
Annual Festivals in Fremantle
"The Fremantle Festival" - October / November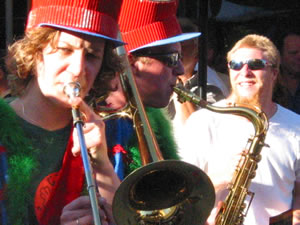 Fremantle Festival is the longest running community festival in Australia. Every Year the streets of the City brim over with colour, laughter, music and celebration at Fremantle's premier Community Festival! The Fremantle Festival is an annual celebration of Fremantle's vibrant arts and culture. Centred around the festival hub at the Fremantle Town Hall and selected key venues such as the Fremantle Arts Centre, the ten-day festival presents a range of high quality ticketed and free shows.
The world's best street and cabaret performers perform a variety of world class outstanding shows captivating their audiences. There are more than 100 performances and it's all FREE! This is a community event where everyone comes out to celebrate in this fun-loving soulful city! The music is so catchy you can't help but sing, clap or dance to the different beats. The Fremantle Festival Parade is always a joy, watch the colourful floats, listen to the music, join in with the street dancing!

Fremantle Festival includes great community focused events such as the Wardarnji Festival, Norfolk Lanes Youth Festival, Children's Fiesta and the always vibrant Fremantle Street Parade.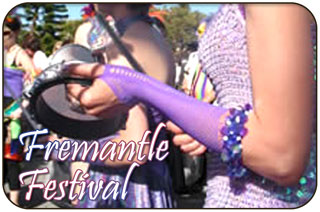 Wardarnji Aboriginal Cultural Celebration - at the Fremantle Festival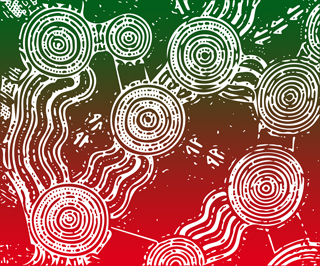 The Wardarnji Festival is an annual celebration of Aboriginal Culture held during the Fremantle Festival. As custodians of this land, the Noongar people invite you to join them in celebration as one people. They welome you to their ancestral lands and spiritual home giving a glimpse of Aboriginal culture on the Swan River. (Derbarl Yerrigan.)
Wardarnji showcases the local Indigenous culture and talent through music, dance, stage performances and stall displays and is enjoyed by more than 5,500 people each year. Wardarnji encourages reconciliation, raises the profile of Indigenous people and highlights the importance of Fremantle in local Noongar heritage.
Fremantle Children's Fiesta - at the Fremantle Festival
Children's Fiesta is held alongside the Fremantle Festival and is an annual event that celebrates and values children by bringing them together in the spirit of fun.
The East Fremantle Festival - Early December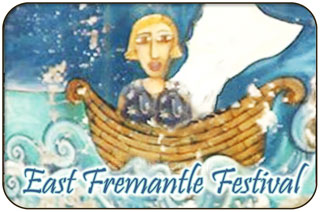 Each year in historic Plympton, George Street comes alive with music, over 90 market stalls offering crafts, art, jewellery, food and more for the Free East Fremantle Festival. The festival is very popular with a wonderful variety of great things to see, do and enjoy! Plenty of food vendors to satisfy your tastebuds, artisan stalls offering unique wares, free children's activities, stage entertainment, street entertainers and buskers make this a fun filled day!
The East Fremantle Festival is traditionally held at the beginning of December and from 1pm - 7pm.
Fremantle Street Arts Festival - Easter Weekend - annually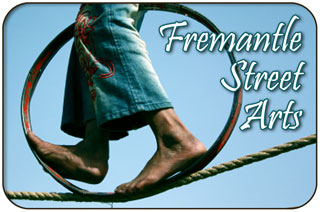 Australia's largest Street Arts Festival held over 4 days since 1998. Crowds of up to 100,000 people come down to Freo to watch the line up of local, national and international artists.
The Fremantle Street Arts Festival is Australia's biggest and best street arts festival, bringing performers from around the globe to the streets of the port city for three full days over the Easter long weekend.
The festival allows locals and visitors alike the opportunity to witness first class busking, street theatre, comedy, circus, cabaret and lots more for free while wandering through pop-up activations and alfresco dining areas. Dancers, musicians, jugglers, visual artists, fire-eaters, gymnasts, clowns, unicyclists, trapeze artists, comedians and more. Be entertained in unusual, captivating and wonderful ways! It's fun, feisty and very Freo. All shows are family friendly.
Fremantle Heritage Festival - May, annually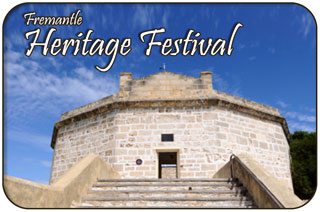 The Heritage Festival is a great introduction to Fremantle's past. Fremantle is well known for its 19th Century British Port heritage character with many of its earliest buildings renovated and refurbished to their original grandeur and still being used today.
The Fremantle Heritage Festival, an annual community event brought to you by the City of Fremantle, showcases the stories that make up the rich tapestry of Fremantle both in the distant past and our childhoods. The festival explores the settlement and early days of Fremantle, while revelling in the nostalgia of not-so-distant memories.
Registrations for events as part of the Fremantle Heritage Festival can be made from January to February each year – see the event website for details. Enjoy music, workshops, tours, activities, events and awards and celebrate the heritage of Fremantle.
Fremantle Heritage Festival on Facebook
Sleep peacefully in Fremantle

Popular Festivals in Fremantle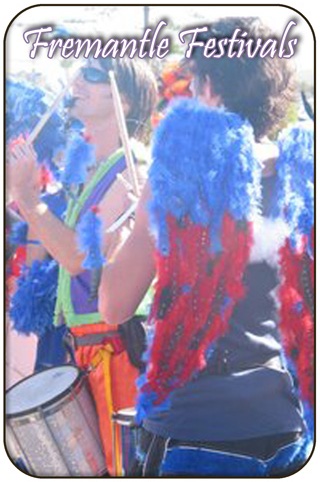 St. Jerome's Laneway Festival - Feb
St. Jerome's Laneway Festival is about leading new and revered seminal music. The festival has always been interested in finding what's fresh and bringing it to unique settings and surrounds to be appreciated by music lovers.
Laneway Festival Website
Laneway Festival on Facebook
Freo Royale - Feb
Freo Royale brings the Fringe to Freo: Feb 100 shows, 10 venues promoting Cabaret, Theatre, Comedy, Music and Art. Kings Square Common transforms into the hub of the festival with a pop-up bar, delicious food and markets.
Freo Royale Website
Freo Royale on Facebook
Freo Blues, Roots and Beyond Festival - March
The West Coast Blues 'n' Roots Festival has "undergone a makeover; new concept, a new space, with a brand new name to match. Freo's Blues, Roots & Beyond encompasses all that was great about WCBR while growing the event and introducing some exciting new changes that we think you will love! So while it's a year off for the Festival in 2016 rest assured we will be busy behind the scenes plotting and scheming to bring you a truly exciting and innovative festival experience with Freo's Blues, Roots & Beyond."
Freo Blues, Roots & Beyond Website
Fremantle Chilli Festival - March
Spicy festivities happen each year at the Esplanade Reserve just beside Fishing Boat Harbour.
If you're a fan of Chilli peppers, this is the festival for you! This 2 day festival celebrates chillies and all the uniquely different ways you can use them, including cooking demonstrations! This festival has over 100 stalls, as well as a great range of food, beer and wine. There are lots of reasons to join in the fun, not just chllies!
The Esplanade Reserve, Fremantle.
Fremantle Chilli Festival
Hidden Treasures, Fremantle's Winter Music Series - July
Hidden Treasures will light a spark in your winter night with music, yarns, and shenanigans every Thursday night in July! Discover new and emerging artists alongside much-loved classics in four unique venues.
Hidden Treasures winter music series invigorates the West End of Fremantle every Thursday in July, featuring a line-up who have one thing in common - Fremantle. Whether they call Fremantle home, have emerged from the port city or just love to perform there, all of the artists hold a special place in their hearts for Fremantle.
The "Blessing of the Fleet" - October
Members of the local Italian fishing community through the streets of Fremantle to the Fishing Boat Harbour carrying two statues of the Madonna in a religious and civic traditional procession. These two statues are housed in the Marian Chapel in the Basilica of St Patrick.
The Blessing of the Fishing Fleet is a well-established religious and civic tradition.
Blessing of the Fleet on FB
Fremantle BeerFest - November
The Fremantle Beer Festival boasts over 250 great beers and ciders on tap, over 60 stalls including gourmet food stalls, master classes, kids corner and entertainment including music and a comedy tent. Held at Esplanade Park.
Fremantle BeerFest on Facebook
BeerFest Website