Fremantle Food: Dining Out in North Fremantle
Fremantle offers a choice of over 60 Restaurants offering cuisine from all over the globe. Eating out is fun is this vibrant and lively city.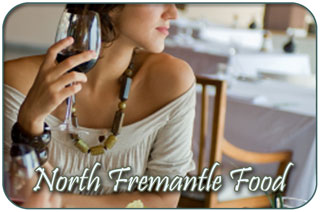 North Fremantle offers a choice of quality Restaurants, some exquisite ones tucked away and others standing out gloriously. You will find a couple of choices on Queen Victoria Street and a couple on Port Beach Road as well as several different types of cuisine on offer in other locations of North Fremantle. You can enjoy both riverside and oceanside eating!
The eateries in North Fremantle are more widespread than the restaurants in central Freo, so you may need to drive or take public transport.
Here you will find our selection of North Fremantle Restaurants.
North Fremantle Cuisine: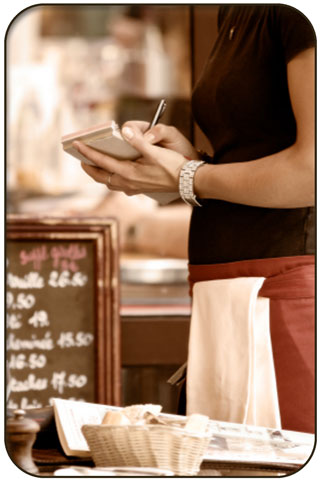 Habitue Restaurant
'Charming and Delicious with Live Gentle Jazz'
Address: 1 Harvest Road, North Fremantle.
Telephone: (08) 9336 1265
Website: www.habituerestuarant.com.au
Flipside Burger Bar
'We make burgers. Simple, honest, tasty burgers.'
Address: 239 Queen Victoria Street, North Fremantle
Telephone:(08) 9433 2188
Website: www.flipsideburgers.com.au
Poppet's Pantry
'Healthy Home Cooked Meals Delivered. Aa range of nutritious, home-style frozen meals all made with exceptional local produce.'
Address: Unit 3 (rear), 82-84 Stirling Hwy, North Fremantle
Telephone: Steve 0432 877 984 or Jane 0424 723 664
Website: www.poppetspantry.com.au
Foodinn
'Elegant dining in the Restaurant, to casual meals, coffee, and snacks. Special sitting arrangements for family.'
Address: 201 Queen Victoria St, North Fremantle
Telephone: (08) 6113 5589
Website: www.foodinn.com.au
Propeller
Address: 222 Queen Victoria Street, North Fremantle
Telephone: (08) 9335 9366
Website: www.propellernorthfreo.com.au
Mrs Brown
'Stylish, exposed-brick bar with vintage decor and a roomy courtyard, for cheese platters and wine.'
Address: 241 Queen Victoria Street, North Fremantle
Telephone:(08) 9336 1887
Website: www.mrsbrownbar.com.au
Bib & Tucker
'Friendly service, amazing food and breathtaking views of the Indian Ocean.'
18 Leighton Beach Boulevard, North Fremantle
(08) 9433 2147
www.bibandtucker.net.au
Piggy Food Co.
'Located in the heart of North Fremantle, serves up fresh eats and craft beers.'
229A Queen Victoria St, North Fremantle
(08) 6219 5069
www.piggyfoodco.com
The Black Truffle
'Our kitchen takes its culinary inspiration from the colourful traditions of Italy. Seasonal, home-made food with friendly, like-minded people.'
82 Stirling Highway, North Fremantle WA 6159
(08) 9336 1796
www.theblacktruffle.com.au
Dine out in other parts of Fremantle